Griffin Electric Strengthens its Commitment to Community through Backpack Drive
September 12, 2019
Holliston, MA (September 2019). Wayne J. Griffin Electric, Inc. (Griffin Electric), a leading area electrical subcontractor, recently donated new school supplies to two local community non-profits to help students get a successful start to the new school year. As a result of the efforts and generosity of Griffin's employees, over 75 backpacks filled with supplies were distributed to kids ranging in ages from pre-school to high school.
This year, Griffin was able to expand its reach and provide student necessities to a local food pantry and a family homeless shelter in the area. As part of Griffin Electric's back-to-school project, the team donated time and resources to ensure students received age-appropriate backpacks and supplies in time for the start of the school year.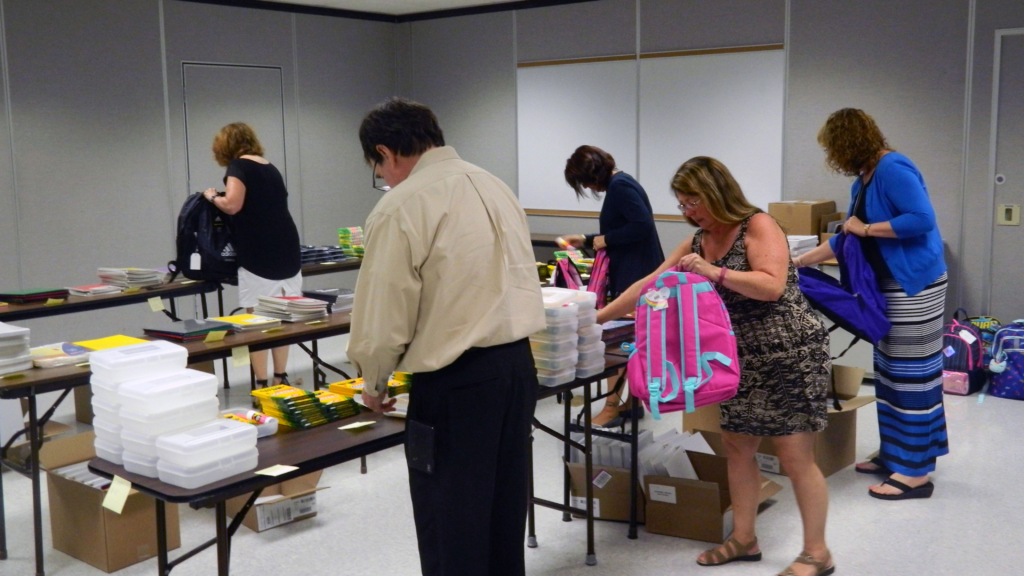 The opportunity to support charitable organizations through donations and volunteering is central to the company's culture. The experience of working on diverse projects across New England and the Southeast gives the company a unique opportunity to develop ties to many local communities. The Griffin team is proud to get involved and contribute to giving back throughout the year.
About Wayne J. Griffin Electric, Inc.
In the electrical contracting business since 1978, Wayne J. Griffin Electric, Inc. proudly celebrated its 40th anniversary in 2018. Headquartered in Holliston, MA, the company also has regional offices in Pelham, AL, Duluth, GA, Charlotte, NC and Raleigh-Durham, NC. ENR (Engineering News-Record) ranked Griffin Electric 24th in its 2018 listing of the top 50 national electrical contractors and 1st in New England. The company employs nearly 1400 individuals. For more information, please visit www.waynejgriffinelectric.com.
###