Griffin donates backpacks & school supplies to Holliston Pantry Shelf for 8th year
September 24, 2021
Holliston, MA (September 2021). Wayne J. Griffin Electric, Inc., a leading electrical subcontractor throughout New England and the Southeast for over four decades, recently donated backpacks filled with assorted school supplies in support of local students and families in need. This marked the eighth consecutive year that Griffin Electric and its employees teamed up with the Holliston Pantry Shelf to provide backpacks for children ranging in age from pre-school through high school.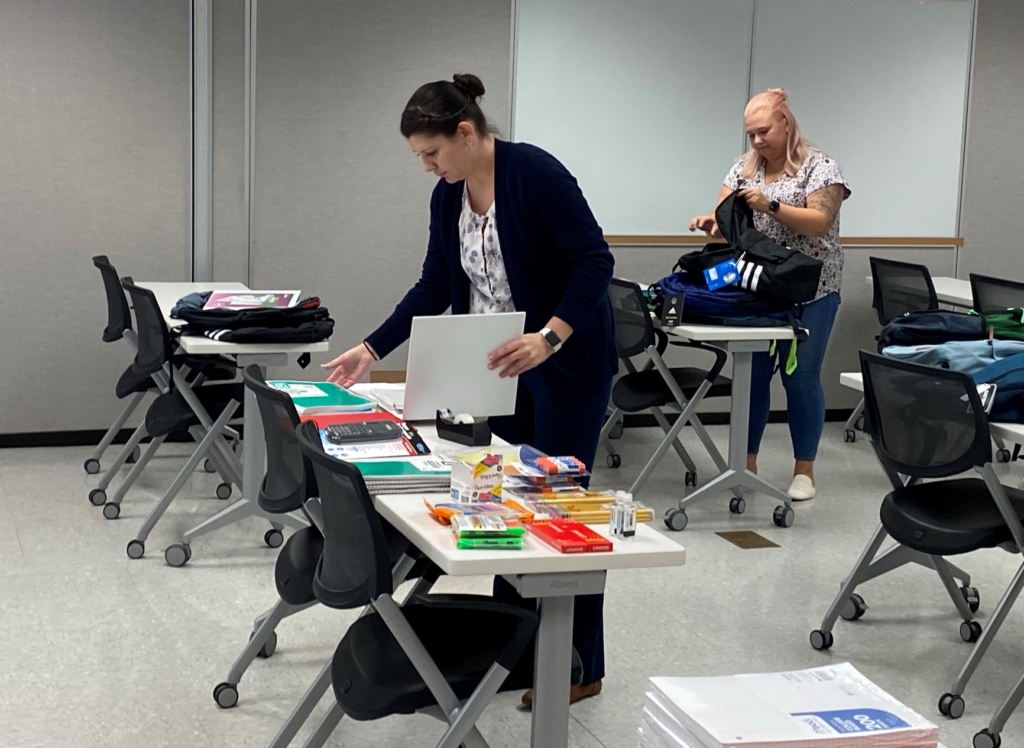 Founded in 1993 and available to all Holliston, MA residents, the Holliston Pantry Shelf is a non-profit food pantry that serves over 250 families. Griffin Electric is proud to work closely with this and many other charitable organizations throughout its regional office locations in Massachusetts, Alabama, North Carolina, and Georgia. The annual Backpack Drive is just one of the many initiatives that the company participates in throughout the year.
At Griffin Electric, the importance of giving back and paying it forward are core principals that are engrained in the company's culture. The men and women of the Griffin team have continuously demonstrated their support for their local communities year in and year out. This is perhaps more evident than ever in the wake of the pandemic, as many families continue to experience hardships. In these uncertain and challenging times, Griffin employees have continued to step up and showcase their care and concern for others.
About Wayne J. Griffin Electric, Inc.
In the electrical contracting business since 1978, Wayne J. Griffin Electric, Inc. has proudly served on projects in a range of markets throughout New England and Southeast for over four decades. Headquartered in Holliston, MA, the company also has regional offices in Pelham, AL, Duluth, GA, Charlotte, NC and Raleigh-Durham, NC. ENR (Engineering News-Record) ranked Griffin Electric 27th in its 2020 listing of the top 50 national electrical contractors and 1st among electrical contractors in New England. The company employs nearly 1500 individuals. For more information, please visit www.waynejgriffinelectric.com.
###