A culture of giving back: Griffin Electric committed to the community
January 21, 2019
Holliston, MA (January 2019). Wayne J. Griffin Electric, Inc. (Griffin Electric), a leading electrical subcontractor throughout New England and the Southeast celebrating 40 years in the industry, is proud to have given back to those in need by recently supporting several charitable programs. While maintaining close ties to the community throughout the year remains embedded in the Griffin Electric culture, helping others during the holiday season is an especially important cause to the Griffin team.
Griffin Electric and its employees once again teamed up with the Holliston Pantry Shelf for its annual Mitten Project, providing holiday presents to children in need. The Holliston Pantry Shelf relies entirely on private donations to support their numerous initiatives; Griffin employees also provided hundreds of various non-perishable items to the Pantry Shelf on behalf of the company, in addition to the holiday gifts.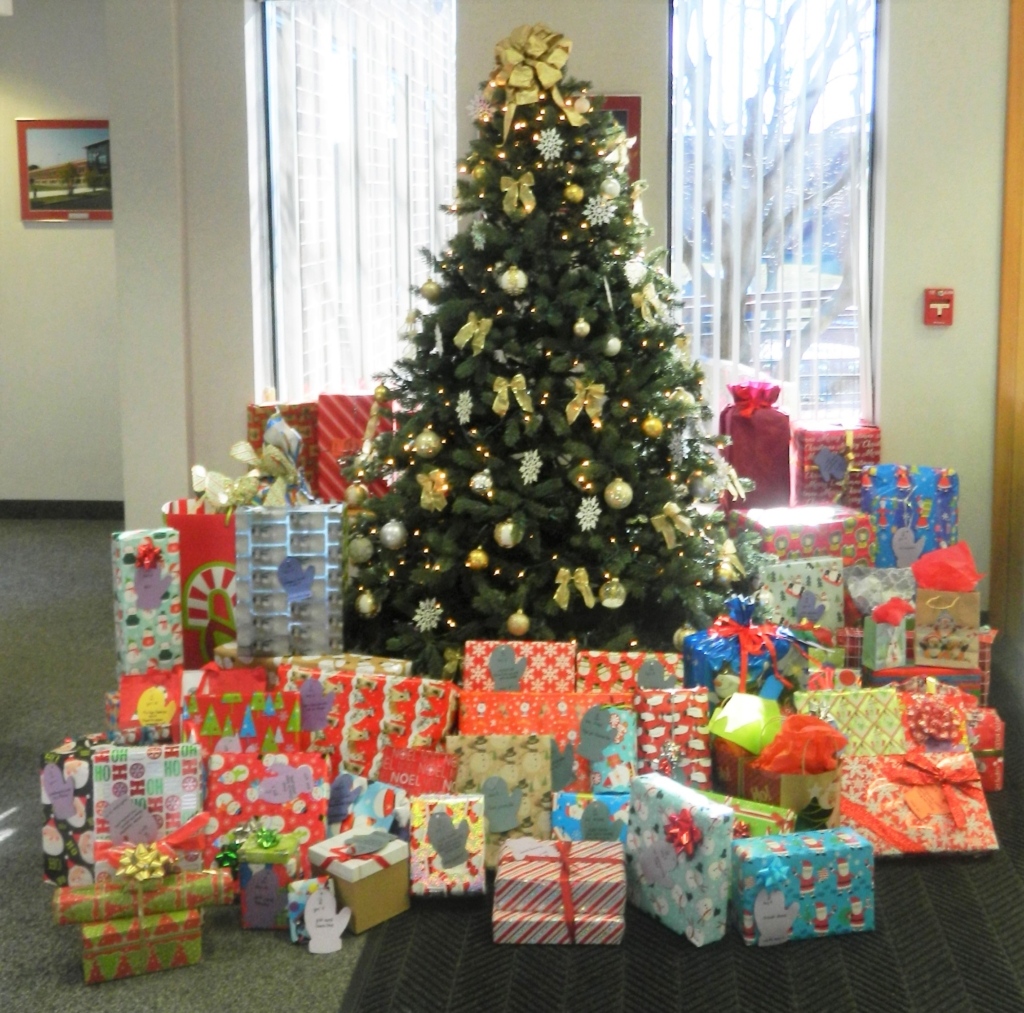 The company is proud to have also partnered with Beantown Blankets, an organization that donates a blanket to a homeless individual or shelter for each blanket sold, resulting in Griffin donating 4,000 blankets to the homeless this holiday season. Griffin Electric also served as a sponsor for "Picnic for A Purpose" earlier in the year, an inaugural event put on by Beantown Blankets in collaboration with the Winter Walk, during which Griffin distributed 200 winter hats.
Employees at all four of Griffin Electric's regional offices in Pelham, AL, Durham, NC, Charlotte, NC, and Duluth, GA have also been busy getting involved with their own respective charitable causes. The Pelham office collected gift items and assembled 30 Christmas stockings as part of the Vineyard Family Services Christmas Stocking project, while Duluth employees collected canned goods for the 36th Annual 11Alive Holiday Can-A-Thon in association with The Salvation Army. Griffin's Charlotte location donated 57 toys for children as part of the 44th Annual Charlotte-Mecklenburg Police Department's Explorers' Christmas Project, and employees at the Raleigh-Durham office volunteered their time by serving lunch to the homeless and less fortunate at the Durham Rescue Mission.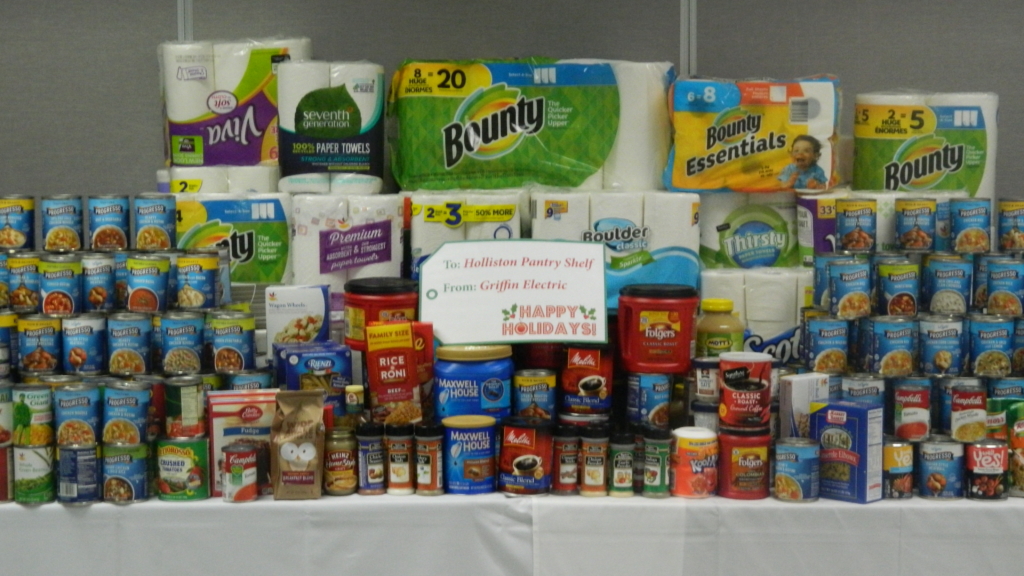 This past summer, Griffin employees donated 65 backpacks filled with school supplies to local students in need through Holliston Pantry Shelf and Milford Housing Authority, which helps low-income families with affordable housing and other economic support. In the fall, Griffin Electric also attended an art gala at the Ava Gallery in support of the Special Needs Support Center (SNSC). SNSC assists children and adults with special needs, as well as their families, through advocacy and program support.
Griffin Electric feels privileged to participate in these initiatives that keep us connected to the communities in which we live and work. These acts of kindness not only make an incredible impact on the lives of others but are also extremely rewarding for the company and its employees.
About Wayne J. Griffin Electric, Inc.
In the electrical contracting business since 1978, Wayne J. Griffin Electric, Inc. proudly celebrates its 40th anniversary in 2018. Headquartered in Holliston, MA, the company also has regional offices in Pelham, AL, Duluth, GA, Charlotte, NC and Raleigh-Durham, NC. ENR (Engineering News-Record) ranked Griffin Electric 24th in its 2018 listing of the top 50 national electrical contractors and 1st in New England. The company employs nearly 1500 individuals.
###